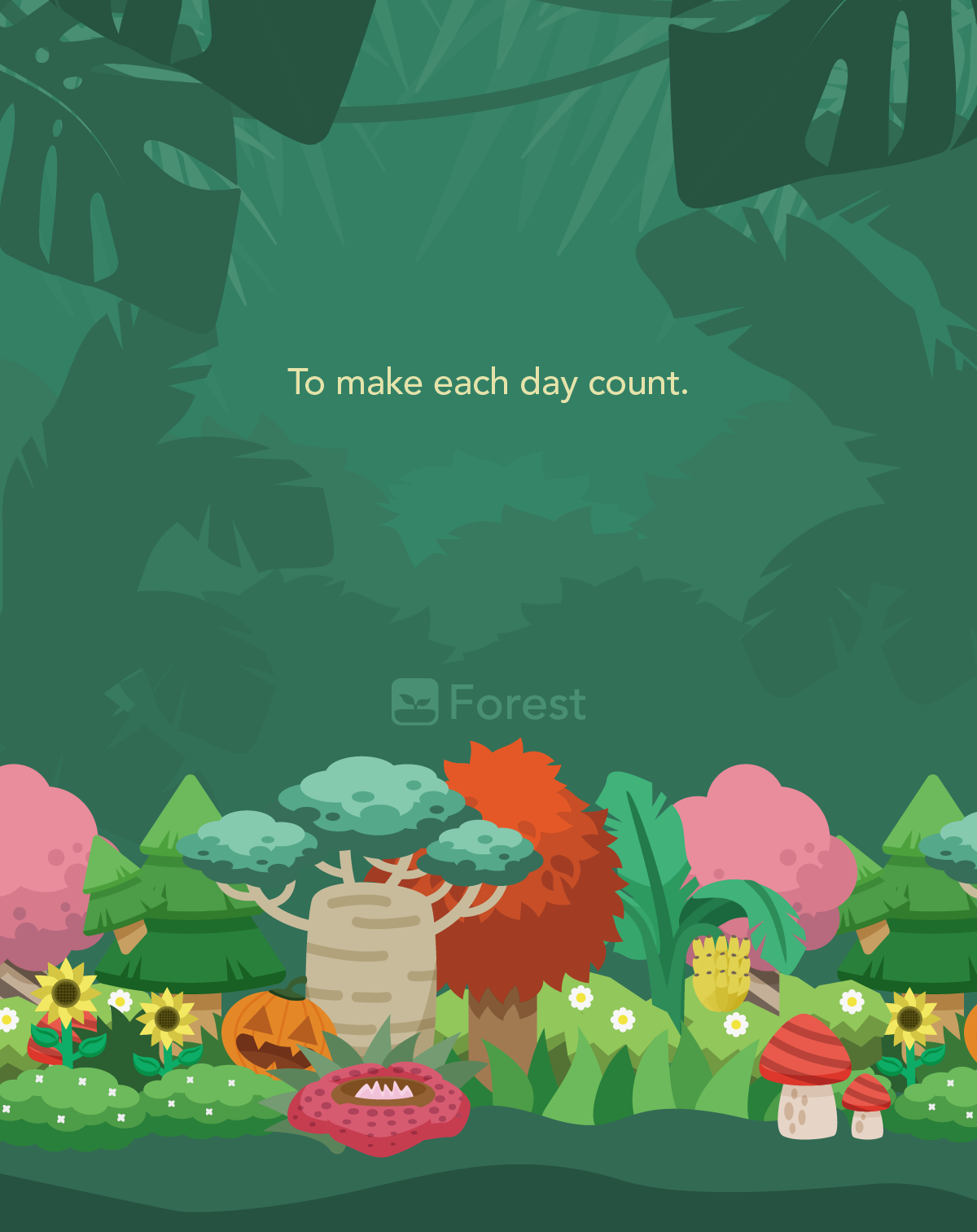 Who knew that keeping a digital tree from dying could be so motivating?
That's what the Forest app available for Chrome (free), Android, and iOS can do for you. I personally started using this extension for Chrome over a year ago and it's helped me stay focused on the most important tasks. By growing a digital tree you earn a sense of accomplishment, rather than simply blocking entertainment websites like most other productivity apps.
Overview:
Forest provides an interesting solution to save you from Internet addiction. You can plant a seed in Forest. In the next 30 minutes, this seed will gradually grow into a tree. However, if you cannot resist the temptation and start to browse the websites on your Blacklist, your tree will wither away. With this interesting mechanism, the sense of achievement and responsibility will drive our users to stay away from the distractions with no pain.
Features:
• A self-motivated and interesting method to help you beat Internet addiction
• Cultivate your personal pattern of time management: make good use of 30-minutes to fully concentrate on your work and finish it effectively
• Share your trees with friends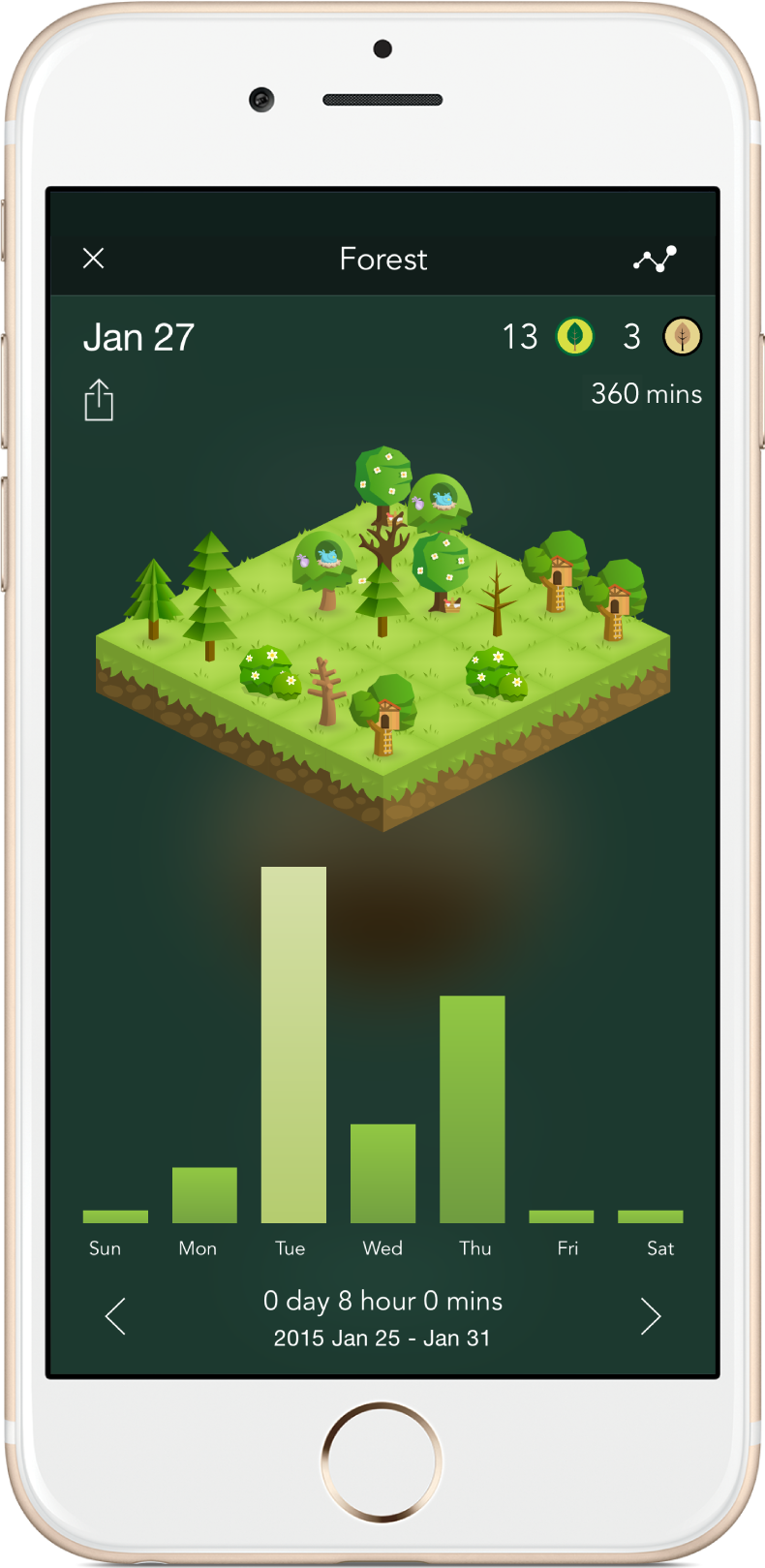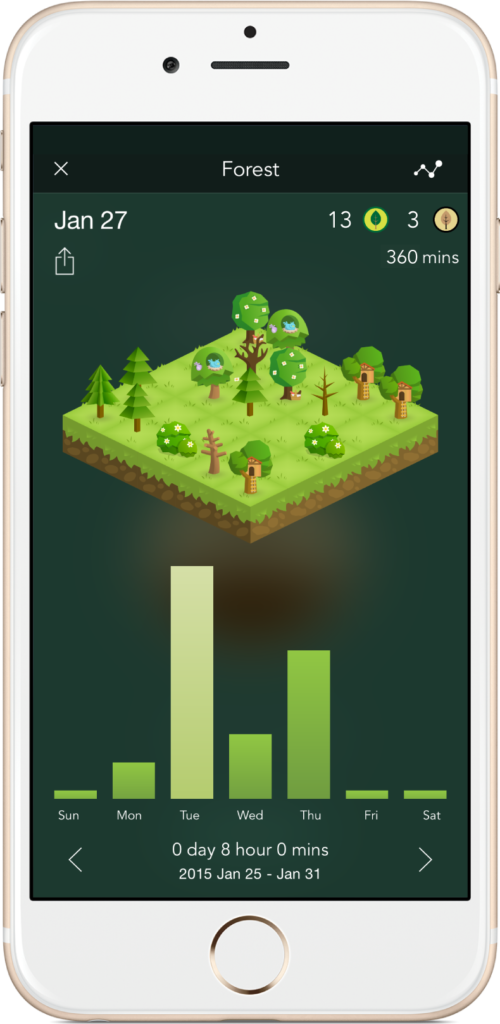 The Forest mobile app does cost a small amount but has more features tailored towards cell phone specific usage. Once you purchase the app you can sync it with your browser extension to unlock additional trees and combine your productivity points. One cool feature is the ability to create a grouped room – this works great for family/friend get-togethers by encouraging everyone to stay off their phone or else you will kill the tree!

As you grow more and more trees you accumulate "sunshine elixir" points. You can use these points to unlock more trees OR you can use them to plant a REAL tree. Pretty neat eh?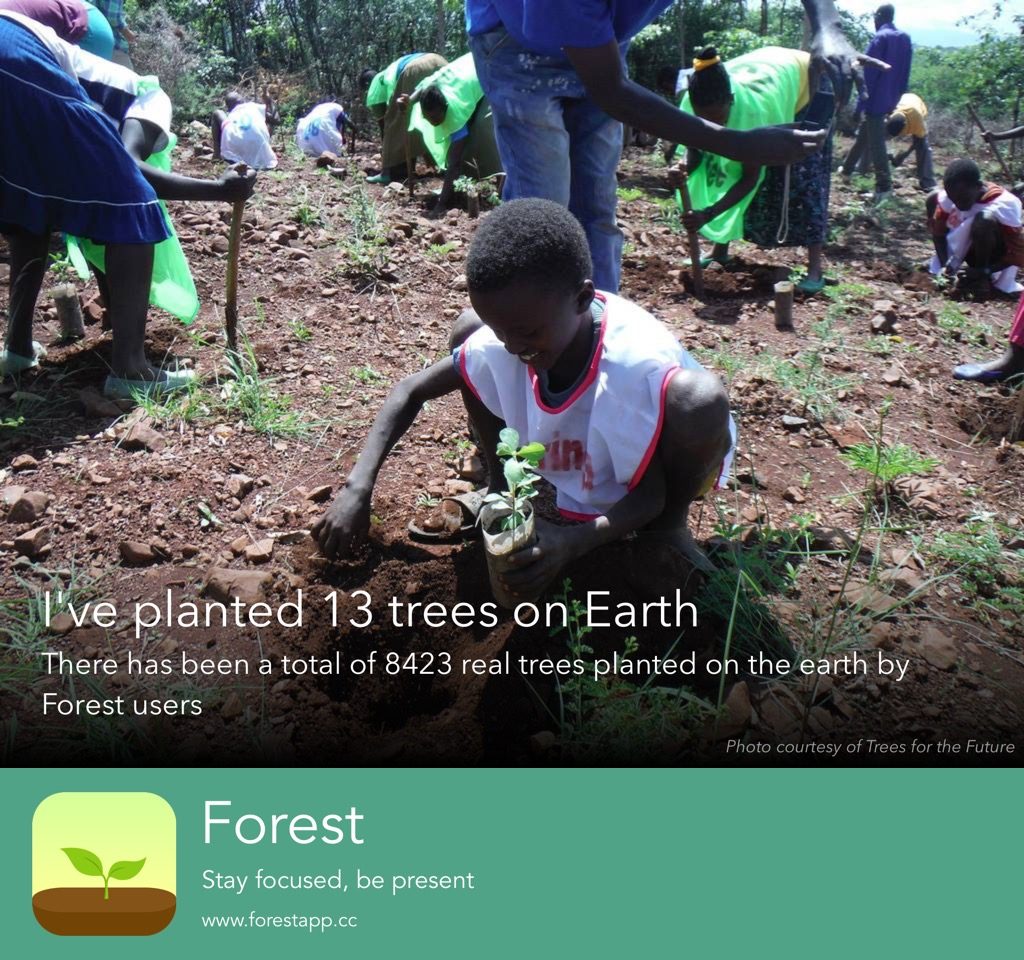 Sleeptown
Another cool productivity app recently released by the same company is called SleepTown. I just started using it and so far seems great, especially for someone who has trouble with insomnia. It works similar to the Forest app but builds small towns when you sleep and wake up on time. This app is mobile-only.

There are quite a few other paid apps out there that work to accomplish similar goals. I highlighted these two because of their free and low costs compared to the others. They are simple and effective. Give one a try and let us know in the comments below what you think!
——
Here's a link to more productivity apps that you can check out: More Productivity Apps.
Bonus – Milanote
Typical task boards are rigid and inflexible. Milanote lets you create your own workflow, add images to explain features, and share progress with your team. It's the ultimate birds-eye view to keep your vision on track.
Check out how people are using Milanote here.